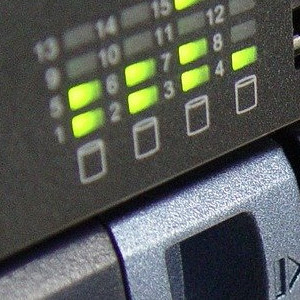 Hosting
We do it.
Use our web hosting offer. We provide you with the storage space and install the desired software for creating the website - if desired. All of our web servers have an availability of more than 99% and fast connection. Included in all offers:
Own SSH access for your web area
Free LetsEncrypt SSL certificates for your domain and subdomains
Pre-installed web software such as online shops, Joomla and WordPress with automatic updates (if desired).
Single
Price
€ 2,99 /month*
*billing period 12 months
SSL-certificate included
SSH access included
25 GB storage
Order
Freelancer
Price
€ 4,99 /month*
*billing period 12 months
SSL-certificate included
SSH access included
50 GB storage
Order
Profi
Price
€ 8,99 /month*
*billing period 12 months
SSL-certificate included
SSH access included
150 GB storage
Order
Our Offer
25 GB web space
25 GB email space
100 email mailboxes
Unlimited free SSL certificates for the domain and subdomains
Configurable up to 10 domains
100 subdomains
1 MySQL database
SSH website access
FTP / FTPS access
IMAP, SMTP, POP3 access
Free pre-installation of Joomla or Wordpress
Webmail
Free traffic
PHP, different versions and individually configurable
Max. 10 customers per IP connection
75 GB web space
75 GB email space
500 email mailboxes
Unlimited free SSL certificates for the domain and subdomains
Configurable up to 50 domains
500 subdomains
5 MySQL databases
SSH website access
FTP / FTPS access
IMAP, SMTP, POP3 access
Free pre-installation of Joomla or Wordpress
Webmail
Free traffic
PHP, different versions and individually configurable
Max. 5 customers per IP connection
150 GB web space
150 GB email space
500 email mailboxes
Unlimited free SSL certificates for the domain and subdomains
Configurable up to 100 domains
Unlimited subdomains
10 MySQL databases
SSH website access
FTP / FTPS access
IMAP, SMTP, POP3 access
Free pre-installation of Joomla or Wordpress
Webmail
Free traffic
PHP, different versions and individually configurable
CGI
Ruby
Max. 3 customers per IP connection